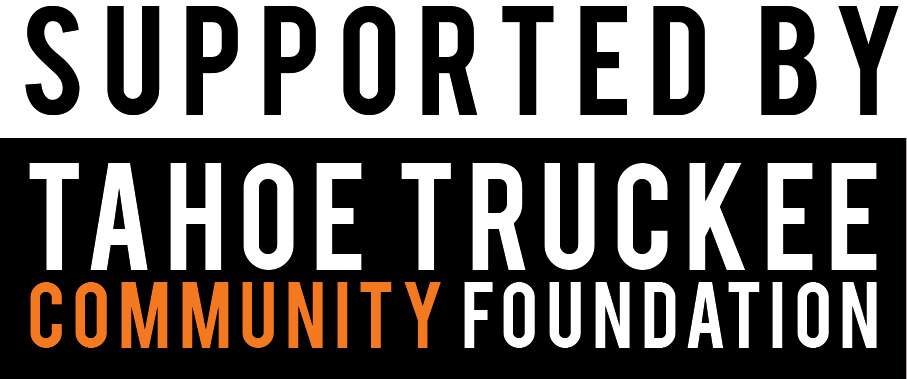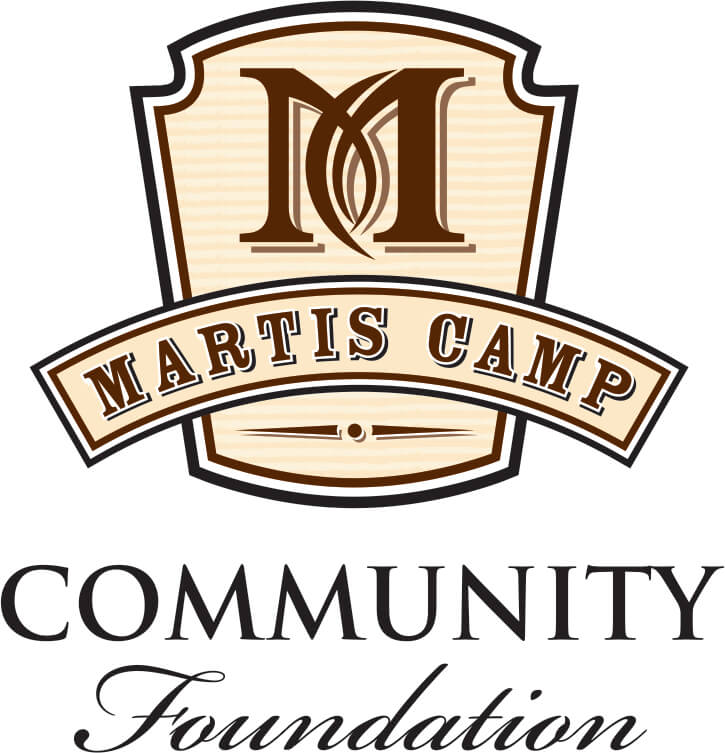 New Downtown Community Park
In 2018, CATT CP was approached by Mark Tanner, Mark Tanner Construction to assist with the exterior revitalization of the Truckee Donner Recreation & Park District (TDRPD) owned Community Art Center (CAC) building located on Church Street. This project involves turning a ¼ acre bleak outdoor space that adjoins the historic CAC building into an interactive sensory garden meant to be enjoyed by all ages. High West Landscape Architects developed the concept plan for this community gathering space which includes natural climbing features, an 80-seat outdoor amphitheater, shaded family picnic areas, a large artist mural, and interpretive signage focusing on park features including water conservation elements. Visit the Truckee Downtown Park website
Project Timeline
Mark Tanner reports that we have gone through the long plan development process and have received our approvals and are very close to being permit ready. CATT CP is actively pursuing grant funds, naming opportunities, and donations of time, labor, and materials. Expected project completion is December 2021.
Project Funding to Date
$20,000 – TDPUD rebate $$ for sensory garden water conservation features, drought resistant plants, and LED lighting and installation.
$10,000 – Tahoe Truckee Community Foundation Queen of Hearts Fund for artist mural & signage.
$10,000 – Joseph Foundation to support historic revitalization in Truckee.
$250 – Individual donations
Park Renderings below, courtesy of High West Landscape Architects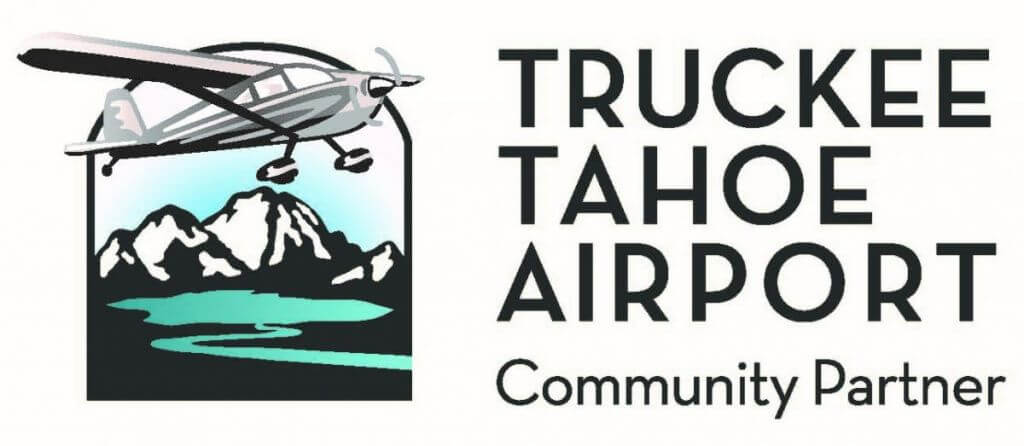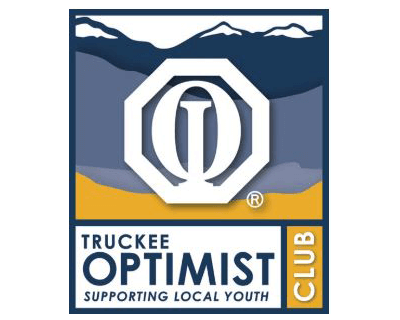 The Kids Truckee River Railroad Platform
This project incorporates Bay Bridge salvaged steel awarded to Toni Standteiner of Mountain Forge, Inc. by Bay Bridge Steel: A Program for Creative Reuse in Civic and Public Art Projects administered by Oakland Museum of California. Toni was one of 12 artists selected (out of 50 artists who applied) to be a part of this public art program. Mountain Forge, Inc. was awarded 8 tons of steel from the original East Span of the Bay Bridge to be used in a public art project; a huge achievement with cultural and historical significance to this region. The direct connection of Interstate 80 and the railroad to the Bay Area creates a strong kinship between these two areas.
CATT members rallied around this project. Jennifer Standteiner of Mountain Forge, Inc. coordinated the project. Linchpin Structural Engineering donated the plans. Excavation, labor and materials were donated by Ruppert, Inc., Daniel Fraiman Construction, Truckee North Tahoe Materials, Root of Design Electric and Truckee-Tahoe Lumber Company. The concrete platform was poured by Bobby Jones Concrete. The Bay Bridge steel was installed in May, 2019 and welded to the platform. Remaining is the roof, to be completed by Mt. Lincoln Construction, Inc. and final signage with project acknowledgements, including a steel sign courtesy of M.D. Construction & Consulting, Inc. A Ribbon Cutting is planned for July 20th, immediately following the Founder's Picnic, at the Truckee River Regional Park. Read the 2019 Press Release here.
The Kids Truckee River Railroad Snow Shed
The Truckee Donner Railroad Society desired a 36-foot-long, 5-foot-wide, 7-foot-high scaled shed for history interpretation, onsite storage of the train in the winter, and for increased enjoyment of riding the train. Additional benefits of the proposed shed include educating all community visitors and citizens on the history of how the railroads keep the trains running over Donner Summit during heavy snow. The project also offers opportunities to teach safety concerns that exist in current modern snow shed structures with the lack of clearances inside and the dangers resulting in walking in existing snow sheds on active railroad tracks.
The project caught the attention of Paul Zarubin (Mt. Lincoln Construction) who volunteered to become the Project Manager. "Doug Gadow approached me to be the project manager, but I really had to put the bags on to get this project moving in the right direction," said Paul. "We all in our hearts want to contribute to our community, but finding the time and recruiting volunteers is the hard part."
The design – inspired by the historic Donner Summit snow sheds – was provided by architect Forrest Huisman as a gift to the Railroad Society. The design was handed off to Doug Gadow (Linchpin Structural Engineering), who modified it based on feedback from Zarubin and the timber-frame manufacturer, and then provided structural engineering and permitting services to get the project approved for construction. Linchpin's engineers also spent time assisting with the construction of the shed.
Dave Rhoden (Caseywood), C.A.T.T. Community Project President coordinated with Kurt Westerlund (Fraserwood) to procure the timber frames for the project. Fraserwood volunteered to pre-notch and drill the timbers for easy assembly and arranged for them to be shipped from Canada. Caseywood donated additional materials and supplies valued close to $6,000.00. "Paul and Doug were phenomenally instrumental in streamlining the building process, in terms of restructuring the design," said Dave. "I was thrilled to be a part of this great project, by procuring the materials to build, via donations from Caseywood, Fraserwood, DHC Supplies, and Simpson Strong-Tie."
In May 2016, the construction began with help from Brent Neil, Tom Smith, Greg Zirbel, Karl Pape, Steve Disbrow, Greg and John Kuzma, and Jerry Blackwell.
The project will serve as a permanent destination for educational programs year after year, as well as add riding interest on the miniature train. Bob Bell, President of the Truckee Donner Railroad Society, concludes, "We want to educate all residents and visitors about Truckee railroad history and especially want parents and their children to understand and learn about the history of Truckee's contribution to living and recreating along the country's first transcontinental railroad." The public is invited to visit this remarkable project made possible by the Truckee Donner Railroad Society, generous donors and C.A.T.T. Community Project.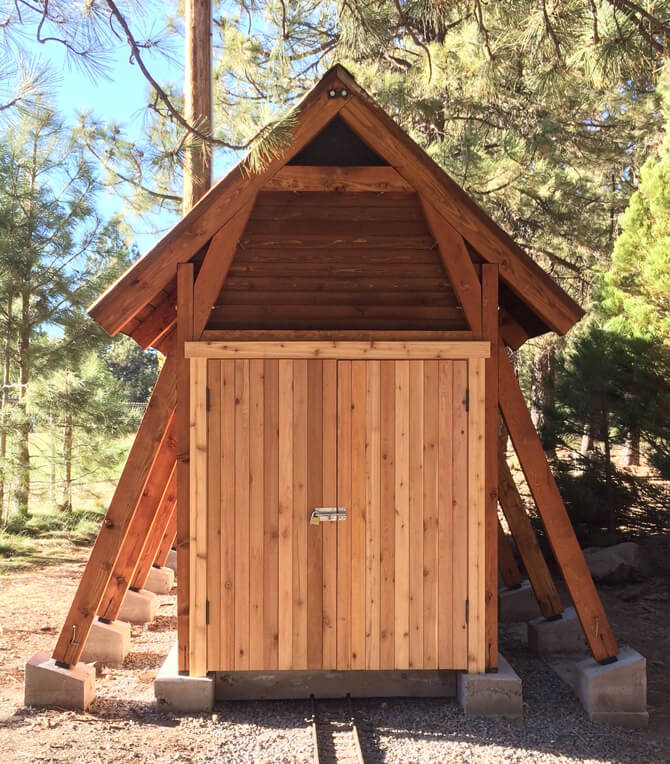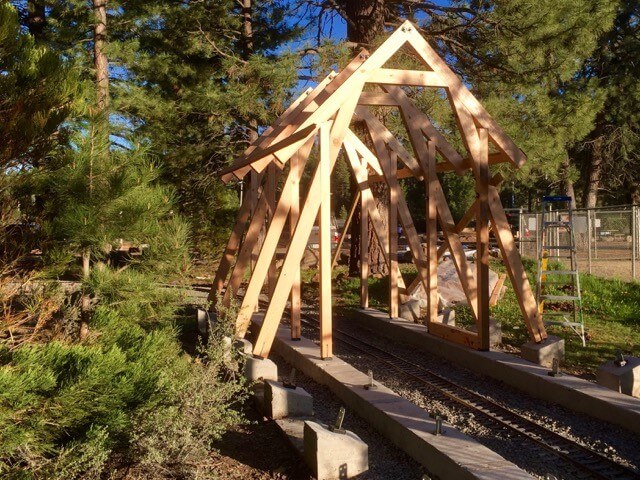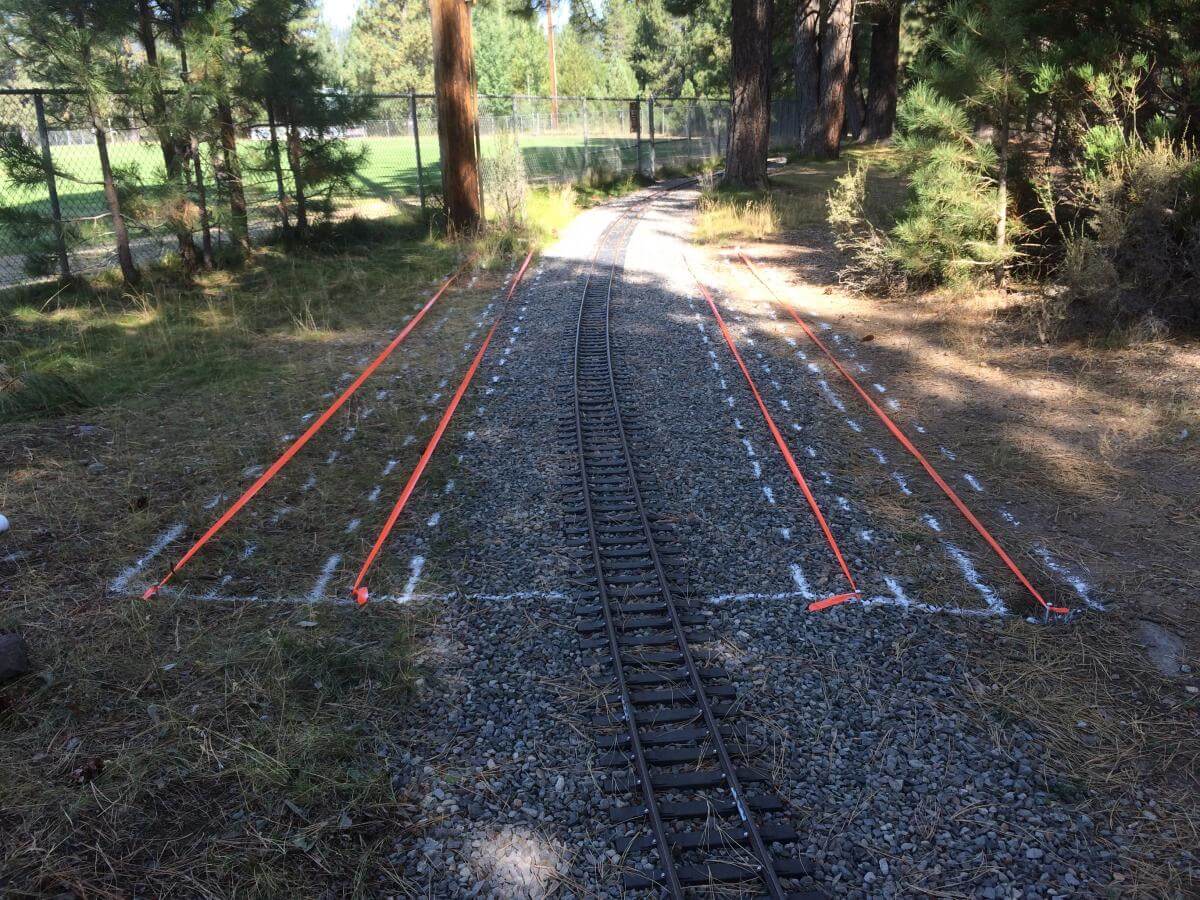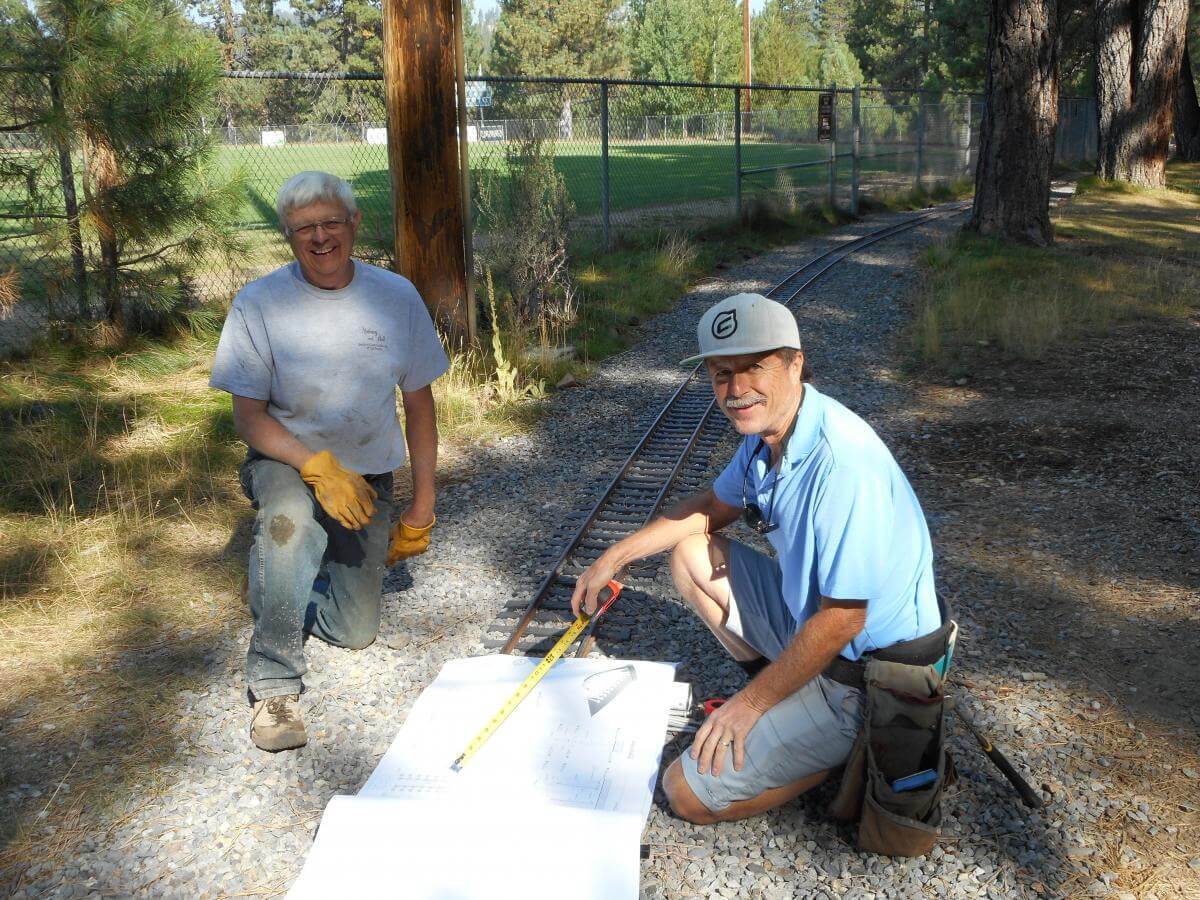 STEPP (Sierra Teen Education and Parenting Program)
Located on the Sierra High School campus, STEPP works with student parents to provide an infant and toddler program for their children. After receiving a grant for a new washer and dryer, Cindy Maciel, program director, noticed they did not have the proper electrical hookups. Joshua Root of Root of Design Electric "stepped" right up to install the necessary line. Cindy writes, "Thank you so much for responding to our request for a 120 volt plug installation for our new washer/dryer. The staff and myself from the STEPP program really appreciate it. Your quick turn around and "YES" attitude is amazing. You got back to us in less than 24 hours of our request, and by the week's end, we were up and running our new washer and dryer. Thank you again!"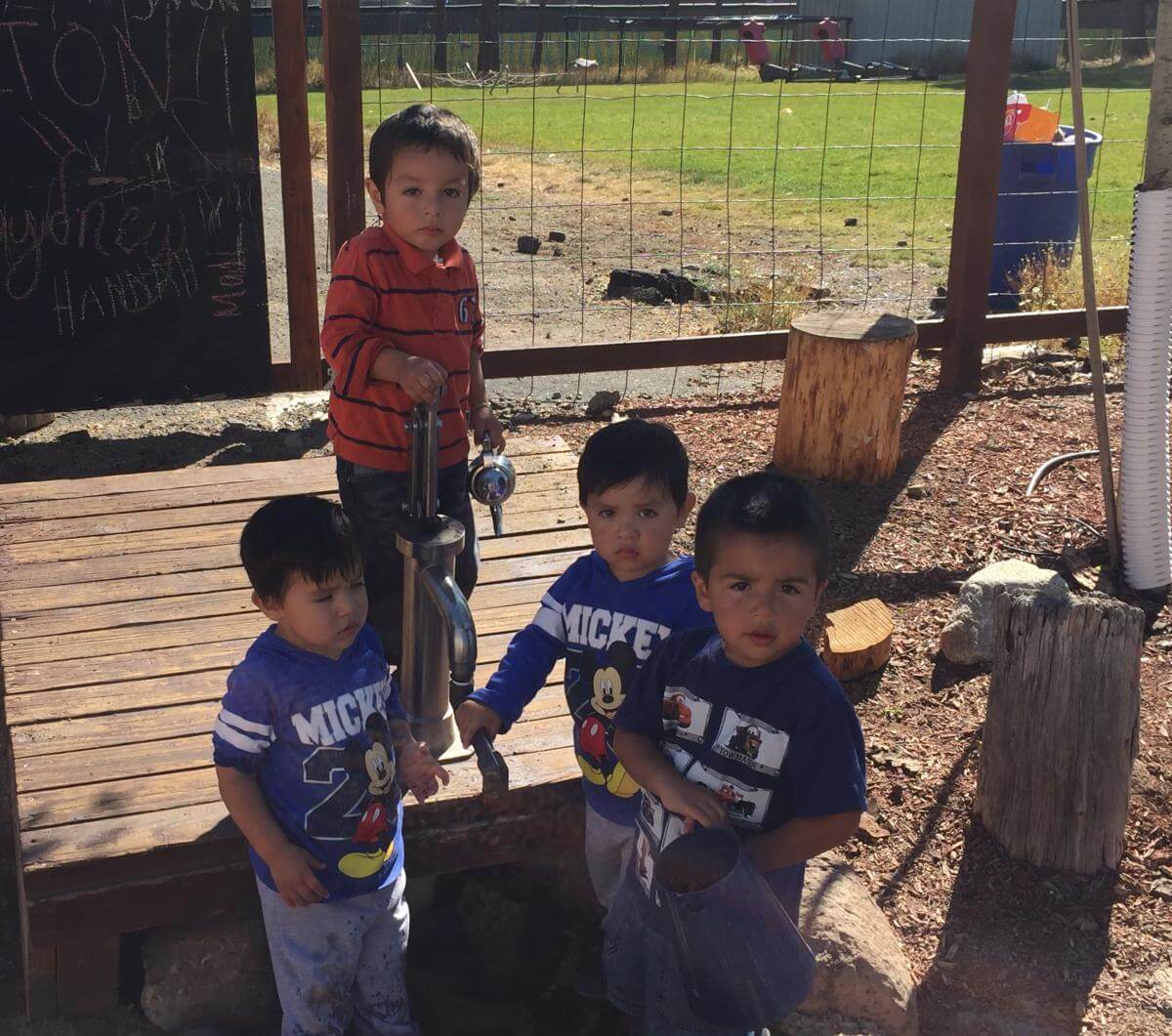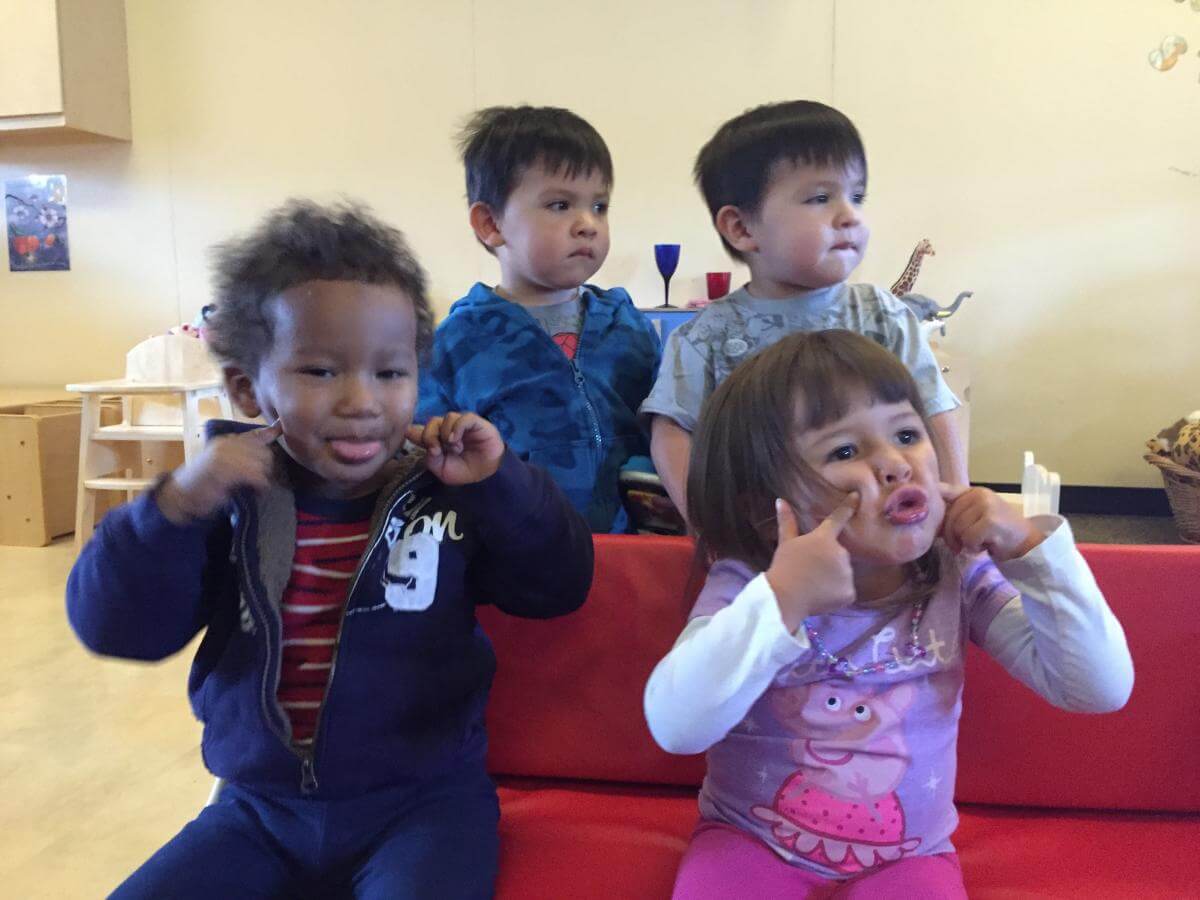 Choices, a nonprofit day program supporting adults with developmental disabilities, received a much needed cooktop and oven, thanks to some help from generous donors, the Rotary Club of Truckee, and CATT Community Project, a charitable arm of the Contractors Association of Truckee Tahoe.
Kimberly Majors, the program director for Choices explains, "At our program, we teach our clients the skills they need to become successful, independent community members. One very important skill to living independently is being able to prepare meals and feed yourself. At our day program facility on Pioneer Trail, we have been using hot plates and crockpots to teach these skills, but this does not translate into the home." Kimberly applied for and received a grant from the Rotary Club. With $500 and help from CATT member Charlie Riley (Truckee Hometown Sears Store) the new stove was delivered to the site. "Unfortunately, it was then that we learned the 30-amp outlet and wire gate would not support the stove; it needed a 50-amp outlet and about 40 feet of copper wiring."
Community Project Chairman Dave Rhoden (Caseywood) reached out for help from the CATT membership. John Walterscheid (Consolidated Electrical Distributors, Inc.) stepped right up to donate all materials and supplies. Tyler Wright (TW Electric) donated his time and expertise in the installation.
"We're finally able to help our clients learn the life skills they need to become independent", Kimberly said. "We so appreciate all your work and organization for getting us our new, working range! We love it and will put it to great use! Thank you C.A.T.T. Community Project!"


C.A.T.T. Community Project would like to thank CATT Member Ange Simonpietri, Accurate Painting & Staining, Inc. for the time he volunteered on this project. CATTCP looks forward to working more with Accurate Painting & Staining, Inc.. on future projects!!




CATTCP worked with the Family Resource Center of Truckee to help update some of the older fixtures and finishes in the building.
The Family Resource Center's mission is "To promote social and economic success in our community by providing education, mobilizing resources and advocating for change."
We would like to thank Ferguson Enterprises for generously donating a high end garbage disposal for this project and Red Horse Fenestration - Custom Windows & Doors for kindly donating a custom mailbox for the front door.
C.A.T.T. Community Project Manager for the Old Jail Museum was Joshua Root of Root of Design Electric.
Donor recognition for the Old Jail Museum is:
Easterbrook Painting, Inc.
Truckee Paint Mart



C.A.T.T. Community Project Manager for the Truckee Bike Park was Mike Brown.
Donor recognition for the Truckee Bike Park is:
Caseywood

Background:  Truckee Bike Park is a not for profit, grass roots effort comprised of local bike enthusiasts to build a world class bike park in Truckee, CA.  The vision is to create a bike centric destination that will serve locals and visitors.  The Truckee Bike Park wants to create healthy, outdoor, active, and recreational opportunities for the Truckee community.
C.A.T.T. Community Project Manager for the TTUSD Recyling Containers was Greg Hines.
Donor recognition for the TTUSD Recycling Containers is:
M.D. Construction & Consulting, Inc.


C.A.T.T. Community Project Managers for the Tahoe City Banners were Rich Loverde and Andrew Cross.
Donor recognition for the Tahoe City Banners      Loverde Builders, Inc.      Truckee-Tahoe Lumber Company


C.A.T.T. Community Project Manager for the Victory Highway Eagle was Ryan Swenson.
Donor recognition for the Victory Highway Eagle
MD Construction & Consulting, Inc..
Loverde Builders, Inc.
Sierra Millworks
Simpson Strong-Tie
Truckee Paint Mart
Truckee-Tahoe Lumber Company
Yankin's Reclaimed Materials



Background: The Victory Highway Eagle Monument was originally erected in 1928 along the Victory Highway (approximate I‐80 alignment), just on the California side of the Nevada Stateline, as a memorial to honor World War I veterans. There were five other bronze eagles with 6' 8" wingspans installed along the coast‐to‐coast highway, three in Kansas and two others in California. This eagle was removed by Caltrans from its Stateline location in the 1970s due to roadside vandalism. The eagle spent time at CalExpo in Sacramento and in a Caltrans storage facility. In the 1990s efforts were made to locate the eagle, and it was installed in 1998 on the western side of Truckee's downtown train depot. In the fall of 2011, the Town of Truckee expedited a drainage and streetscape improvement project around the train depot, and the eagle was temporarily placed in a Town of Truckee storage facility to allow time for a more inclusive public process to determine an appropriate permanent location for the eagle monument.
The permanent location for the eagle, supported by a group of ±22 public stakeholders and approved by the Town Council, is on the northwest corner of Donner Pass Road and Spring Street in downtown Truckee. As part of the planned Brickelltown Streetscape Project, a sidewalk will be installed along the entire stretch of Brickelltown and a large plaza will be constructed at the corner of Donner Pass Road and Spring Street, into which the eagle monument will be erected as a focal point. The eagle spent time in the Town of Truckee's lobby before being permanently installed in 2016.
As part of the 20-150 Year Celebration the McIver Dairy was painted and an interpretive sign installed.
C.A.T.T. Community Project Manager for the McIver Dairy Project was Joshua Root.
Donor recognition for the McIver Dairy Project
MD Construction & Consulting, Inc..
Kelly Brothers Painting, Inc.
Kelly Moore Paint Company
Root Of Design Electric


Background:  During the late 19th century and with the completion of the transcontinental railroad new local industries started to emerge in Truckee.  At this time, the local dairy industry was established due to the ease of transporting products to lucrative markets.  According to Meschery (1978:48), this area in the Sierras was a "dairyman's heaven."  The region provided summer pasture for herds brought in from central California, and in earlier years, there were reportedly 15-20 dairy farms proximal to Truckee which yielded enormous quantities (60,000 pounds) of "premium quality" butter that, in turn, was sold at "premium" prices throughout the west's urban markets (Meschery 1978). Two dairies are occasionally alluded to around historic Truckee. The Von Flue dairy was originally located on the south side of the Truckee River, occupying the lands around present-day River Street and the McIver Dairy located along Donner Pass Road just north of Hwy 80.  Both were significant contributors to early community development and the economic growth of our region.
In 1998 the Town of Truckee purchased the McIver property.  A year later, the Town Council approved "Paint the Dairy Day" a collaborative project between CATT, the Truckee Donner Historical Society and the Town.   The project provided for the repair and painting of all three of the historical buildings.  Building on the success of the past, the Town would like to propose the opportunity to once again partner with CATT for the repair and repainting of the three buildings that make up the historic McIver Dairy Complex. The Town is prepared to purchase the necessary paint to complete the project and is looking to CATT for assistance in preparing the structures for painting which may include some sanding, refinishing of the wood surfaces and/or small repairs to the structure and then painting the exteriors of the three individual buildings.  The Town will provide instructions for the color of each of the structures and its trim however, CATT's team would be responsible for providing all necessary equipment and labor to prepare and paint the structures.
As the Town of Truckee enters its celebratory 150th year since establishment and 20th year since incorporation it seems appropriate to highlight some of the historically significant properties, their use and their roles in shaping the community.  As part of the celebration, the Town intends to publicize the proposed project and would highlight the partnership with CATT.  In addition, an interpretive sign will be erected at the site explaining the historical significance of the property which would also recognize the partnership with CATT for their involvement and contribution in the preservation of the landmark. The interpretive sign is being developed by the Exploratory Learning School as part of their history learning curriculum and as a service learning project. The Donner Summit Historical Society is building the sign as part of their Highway 40 Scenic Signage Project.  It is the goal that once the structures are painted and the sign installed that a ribbon cutting type ceremony would take place.



Background: The Contractors Association of Truckee-Tahoe and the Town of Truckee have come together in a three-year effort to construct new transit shelters in the Truckee and Donner Lake areas.
The first structure, designed by local architect Peter Gerdin, is under construction and located on Donner Pass Road in front of the Rite Aid Pharmacy outside the Gateway Shopping Center. The building is expected to be completed in late November.
The location of two other shelters has not been determined, but Noah Markoff, president of the Contractors Association, says the next one will most likely be built at the west end of Donner Lake.
Designed in the old Tahoe mountain style, the handsome, well-lit structures will be built using native timber and decorative rock. The 150-square-foot buildings were partially built with a $36,000 Rural Transit System grant the town received from the California Department of Transportation and with donated time and materials from the members of CATT (Contractors Association of Truckee Tahoe).
The association, a nonprofit corporation, was formed in 1998 by a few contractors concerned about local agencies' impact on the building trade and with the goal to improve professionalism within the local industry. It consists of 260 area contractors and has added a second nonprofit corporation – C.A.T.T. Community Project.
The new shelters are one of association's community projects. This arm of the association is dedicated to supporting community service projects, which are nonprofit in nature, by providing resources from their membership.
"CATT tries to do three community projects a year," says Markoff. "Along with the transit structures, this year we worked on the Legacy Trail and the Senior pancake breakfast."
CATT was also involved in providing volunteers and materials to complete the McIver Dairy Renovation in 2002. Each year the association organizes an annual golf tournament to raise money for projects.
"So many of us live, work and have families in this community. We feel it is crucial to give back to the community," says Markoff.
Markoff says the association would like to eventually work with the Kidzone by installing cabinetry and display counters. It may also join with the Truckee Humane Society on a project.
"We are funded by local contractors and local businesses and we want to supply services for the local benefit," says Markoff.
When Cindy McVay of the Blue Star Mothers, Sierra Nevada Chapter 12 requested help from Community Project, Kelly Brothers Painting stepped up. The Blue Star Mothers purchased two 12" x 12" plaques honoring First Lt. Nathan Krissoff and Seargent Phillip Bocks who gave the ultimate sacrifice for their country. Volunteers from Kelly Brothers Painting assisted with the installation on the grounds of the VFW Hall in Truckee.



In 2012, C.A.T.T. Community Project was honored to be a part of the King's Beach Commercial Core Improvement Project. The project provided sidewalk and landscaping mockups for Kings Beach residents to envision what they desired for the retail district modernization.
Project Manager Scott Peterson of Linthicum Corporation coordinated volunteers and donations from Brian Stephenson and Lindsey Rankin of Dokken Engineering, Sergio Carranca of Bobby Jones Concrete, Steve Martin of Linthicum Corporation and Mark Osberg of Estate Landscape.



This is a continuation of the restoration work started in 2007 at the Sheep Camp north of Truckee. This year's work will consist of foundation repair or replacement for a couple of the most threatened structures. C.A.T.T. Community Project Manager for the Russell Valley Sheep Camp is Paul Griggs. Donors include Dennis Zirbel Architect, Griggs Custom Homes, Root of Design Electric, Linthicum Corporation and Kelly Brothers Painting, Inc.






C.A.T.T. Community Project Manager is Bill Kelly. Thanks to all who donated time and materials: Kelly Brothers Painting, Inc., Shultz Custom Builders, Root of Design Electric, Truckee Tahoe Lumber Company and Lake Tahoe Tile and Design.








After raising funds with a Wine Walk & Shop event and a Walk A Mile in Her Shoes, C.A.T.T. Community Project was able to help Tahoe Women's Services with a kitchen remodel. A big Thank You to C.A.T.T. Community Project Manager, Mike Nethersole. Major donors include M.D. Construction and Consulting, Inc, Sierra Millworks, Pel Plumbing & Son, Western Nevada Supply, Root of Design Electric, J.E. Higgins Lumber, Caseywood Corporation and A.C. Electric.






Truckee's Family Resource Center is looking better than ever thanks to the Community Project Committee of the Contractors Associaton of Truckee Tahoe. From February through April of 2010, the Center received much-needed office improvents: new framing, new doors, augmented office spaces, improved insulation, new carpeting and fresh coats of paint.
According to CATT Community Project Committee Board Member Greg Hines, most of the labor and materials were donated or received at cost. He estimated at least 200 man-hours, from start to finish, were donated by CATT and non-CATT members alike. Among the many professionals and business who contributed to the project's success were C.A.T.T. Community Project Vice Chairman Mike Brown, Stoel Rives Attorneys at Law, who helped organize the sub-contractors; Trevor Schnitzius, Alpha and Omega Drywall; Joshua Root, Root of Design Electric; Kevin and Erin Kelly, Kelly Brothers Painting Company, Sierra Insulation, Hills Flat Lumber Company and Troy Dibert, who donated carpet and labor.
"I'd like to especially acknowledge Josh Ruppert, of Ruppert, Inc., who did the framing, hung doors, donated drywall, worked closely with all the volunteers and made sure that the work was being completed," Hines said.
Family Resource Center Executive Director Adela M. Gonzalez de Valle is thrilled with the Center's facelift. "On behalf of the Board of Directors and the families we serve, I want to express our hearfelt appreciation for C.A.T.T. Community Project's time and expertise to help the FRC move ahead with our efforts to support our community parents and kids. Thanks again to all for your amazing work in creating a beautiful space where parents and children can gather to enjoy our enrichment classes."



When Project MANA's Executive Director Penny Fink requested help with upgrading the Truckee Community Garden, she described the project: "The fence is an eyesore. There are 12 4 x 4 posts that serve as fence and gate supports but many lean badly. I dug down around one and found no concrete, but they are all well embedded and resist pushing. As best I could measure, because of the sagging fencing, nothing is square." She went on to explain that Parks and Rec is happy to host the gardens, but is very displeased with the disheveled state. With a community interest amongst Truckee residents in gardens and growing vegetables, C.A.T.T. Community Project tackled the repairs. John Pruyn, High West Landscape Architects and Bill Kelly, Kelly Brothers Painting, Inc. acted as Project Managers. Thanks also to donors L + P DesignWorks, Truckee Tahoe Lumber Company and Mountain Home Center.






This is an actual "new construction" project for a bus shelter located on the main road into Squaw Valley. We finished this as the snow fell in October. This was a joint project with Placer county and the North Lake Tahoe resort Association. CATT Community Project Manager for this shelter is Greg Paulson. Thanks to major donors Truckee North Tahoe Materials, Petrilla Concrete, MSM Sheet Metal & Fabrication, ABC Supply, Greg Paulson Construction, Hills Flat Lumber Company, Johansen Masonry, Johnson Iron Works, Kelly Brothers Painting, and KS Construction.




In conjunction with the Truckee Donner Railroad Society, C.A.T.T. Community Project built a handicap-accessible ramp for a caboose to be located next to the Train Depot in downtown Truckee. The caboose serves as an interim railroad museum.C.A.T.T. Community Project Manager for this ramp was John Pruyn. Thank you to L + P DesignWorks, Chameleon Painting, Kelly Brothers Painting, Truckee River Glass, Robert Sutton Paving, Pinnacle Drywall, Al Pombo, Mark Tanner Construction, Gary Davis Group, Holdrege & Kull Engineers, Bender Engineering and Truckee Tahoe Lumber Company. Thank you also to volunteers including Jamie Brimer, Brimer Construction and Plumbing, Bob Haley, RJ. Haley Construction, Mark Eberhardt and Casey Eberhardt, Eberhardt and Eberhardt Construction, Tom Just, Mountain Home Center, Jude Gavigan, Gavigan Builders, Heriberto Rodriguez, David Valdez, In House Builders, Dave Ariza, Ariza Construction, and Frank Ross, Gary Davis Group.




This was a project to create a kid-sized "space" experience at the KidZone Museum in Truckee. CATT Community Project members constructed a space station, complete with working controls. Tom Just was the C.A.T.T. Community Project manager for this effort. Donors for the KidZone Space Station include Steve Kane, AC Electric, Mike Nethersole, M.D. Construction & Consulting, Inc., and Bob Brown, Hills Flat Lumber Company.




The goal was to create an African experience at the KidZone Museum in Truckee. A hut, solar oven and water well completed the thatched roof scene. C.A.T.T. Community Project Manager for this was John Pruyn, High West Landscape Architects.



At the CATT Community Project Board meeting of April 7, 2008, the Project Board voted to support the efforts of the Mountain Area Preservation Foundation in redesigning and revitalizing the Trout Creek Pocket Park. CATT Community project Chairman Kurt Westerlund is our Project Manager for the Park and has agreed to serve on the Park Restoration Steering Committee. Our support will come in the form of advice as well as actual construction, depending on the determined need. So far, CATT Community Project secured the professional services of one of our members who donated a survey of the site location. This survey was used to prepare the conceptual design of the Park. This is a multi-year effort being completed in conjunction with the Mountain Area Preservation Foundation. The Pocket Park is a long neglected triangular shape of vacant land next to Trout Creek on Jibboom Street in downtown Truckee. The end result will be a peaceful place to sit and relax. Phase 1 includes pre-construction and site work.