About C.A.T.T. Community Project
C.A.T.T. Community Project is a 501c(3) non-profit, charitable organization established in October 1999 as a sponsored arm of the Contractors Association of Truckee Tahoe. C.A.T.T. Community Project is governed by a 10 member Board of Directors which meets monthly. CATT Community Project provides design and construction assistance to other non-profits and governmental agencies as a way of "giving back" to the community. Visit our PROJECTS page to see what we've accomplished.
To be a conduit for funds, materials, volunteerism and project coordination towards the restoration or construction of selected structures that are deemed beneficial to the community.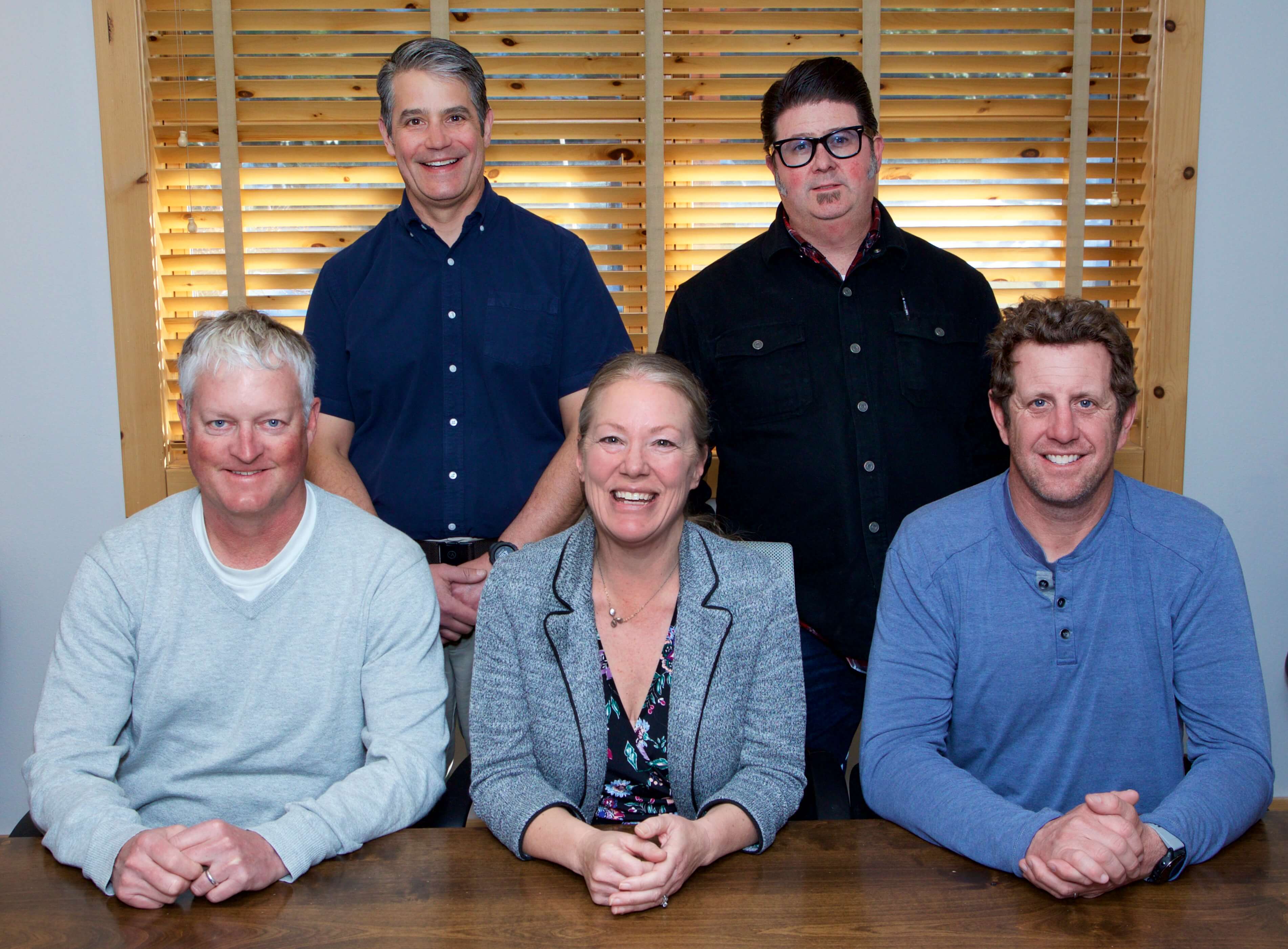 (Left to Right): John Manocchio (Pacific Crest Wealth Planning), Dave Rhoden (Caseywood), Rich Loverde (Loverde Builders, Inc.).  Front Mike Brown (Stoel Rives,LLP), Kellie Cutler (CATT), Chris Creedon (Huff Construction Company, Inc.)  
Chairman: Dave Rhoden - Caseywood
Treasurer: Mike Netherson - MD Construction & Consulting, Inc.
Secretary: Mike Brown - Stole Rives LLP
Directors:
Chris Creedon - Huff Construction Company, Inc.
Ken Foster - K.B. Foster Civil Engineering
Rich Loverde - Loverde Builders
John Manacchio - Pacific Crest Wealth Management
Ed Ryan - Ryan Construction Services, Inc.
Paul Schnobrich - Schnobrich Woodworks