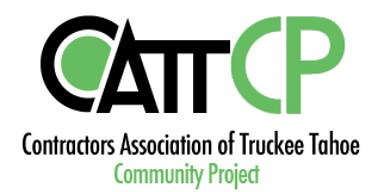 About C.A.T.T. Community Project
C.A.T.T. Community Project is a 501c(3) non-profit, charitable organization established in October 1999 as a sponsored arm of the Contractors Association of Truckee Tahoe. C.A.T.T. Community Project is governed by a 10 member Board of Directors which meets monthly. CATT Community Project provides design and construction assistance to other non-profits and governmental agencies as a way of "giving back" to the community. Visit our PROJECTS page to see what we've accomplished.
To be a conduit for funds, materials, volunteerism and project coordination towards the restoration or construction of selected structures that are deemed beneficial to the community.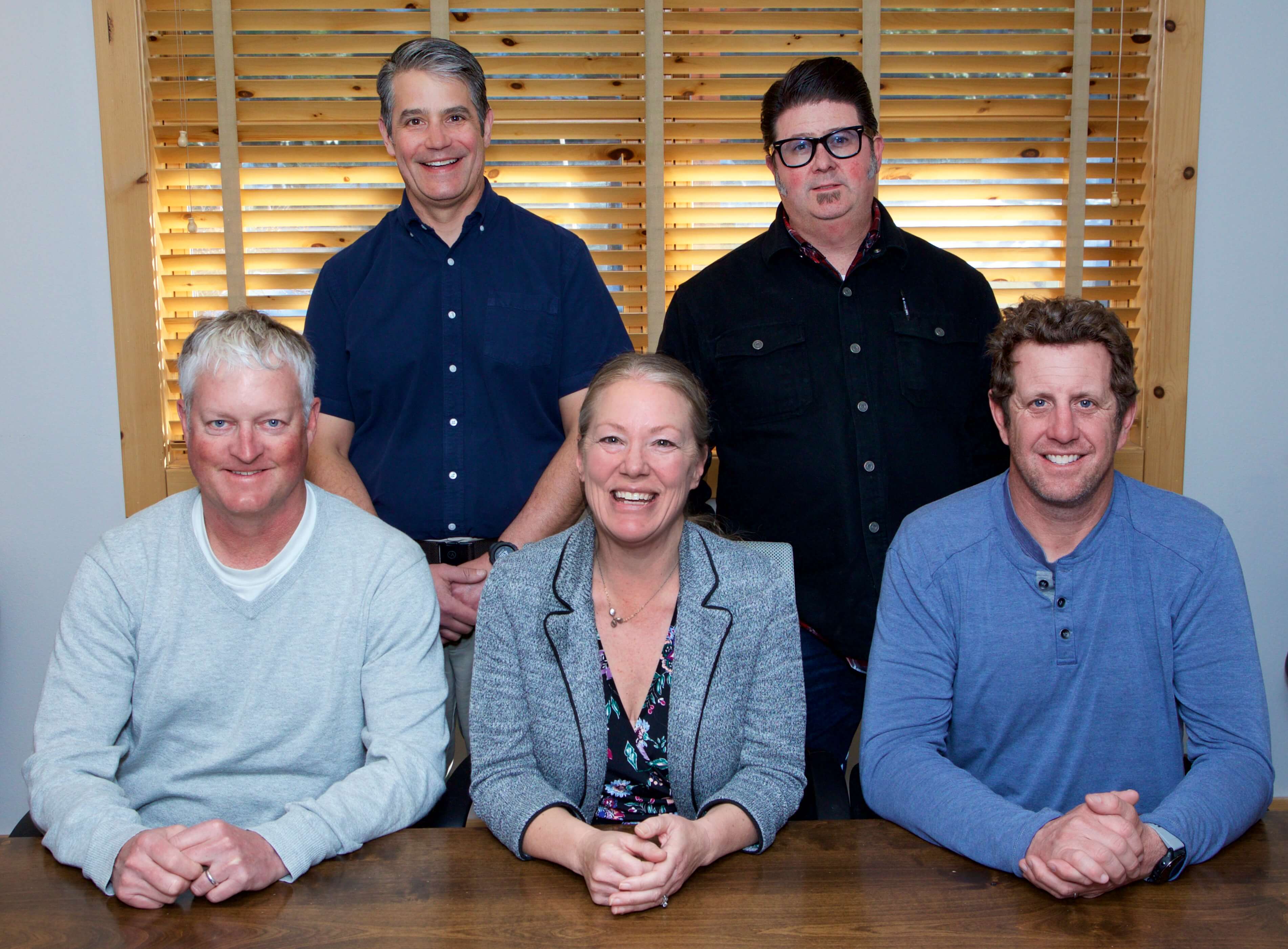 (Left to Right): John Manocchio (Pacific Crest Wealth Planning), Dave Rhoden (Caseywood), Rich Loverde (Loverde Builders, Inc.).  Front Mike Brown (Stoel Rives,LLP), Kellie Cutler (CATT), Chris Creedon (Huff Construction Company, Inc.)  
Chairman: Dave Rhoden - Caseywood
Treasurer: Mike Netherson - MD Construction & Consulting, Inc.
Secretary: Mike Brown - Stole Rives LLP
Directors:
Chris Creedon - Huff Construction Company, Inc.
Ken Foster - K.B. Foster Civil Engineering
Rich Loverde - Loverde Builders
John Manacchio - Pacific Crest Wealth Management
Ed Ryan - Ryan Construction Services, Inc.
Paul Schnobrich - Schnobrich Woodworks
Thank you for requesting consideration as a CATT Community Project.  Please complete the application in as much detail as possible so we may accurately assess your project.  You may be requested to attend a CATT Community Project board meeting to further discuss your request.  Electronic submittal of your application is preferred.  CATT Community Project is a 501c3 non-profit organization.
Project/Donation Criteria
Project must be a government, agency, or nonprofit association property to receive donations OR Project on private property must be sponsored by an additional nonprofit association
Project owners must demonstrate the lack of ability, knowledge or funding to complete the project without some form of assistance.
C.A.T.T. Community Project (C.A.T.T. CP) can offer architectural/engineering assistance, project management, construction labor, and/or materials. C.A.T.T. CP is not a licensed contractor, architect, or engineering firm and does not assume the liabilities or duties of licensed professionals. Owner(s) and applicants are required to obtain appropriate permits and approvals.