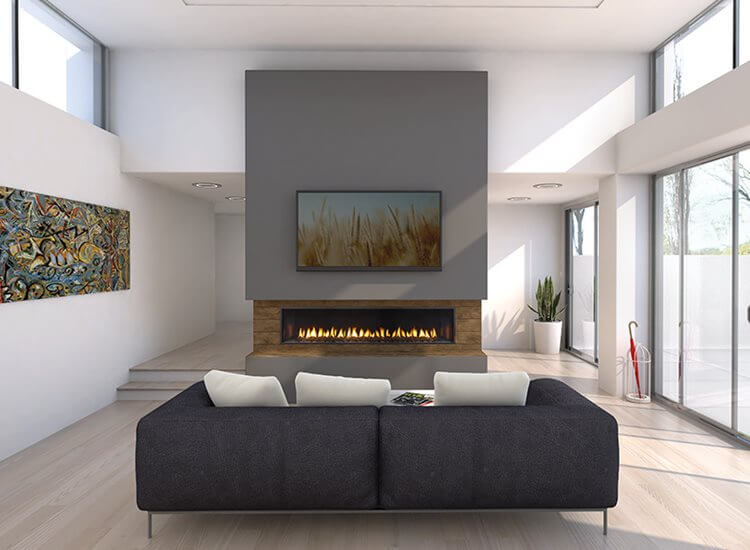 When it comes to the gas fireplace in your home, do you feel like you utilize it as much as you can? For some, the answer may not be an immediate yes. However, there are a few ways to make sure you utilize your fireplace and make it an inviting focal point within your home. This can be accomplished with a few simple changes within your living space and before you know it, you will be enjoying days of warmth and comfort next to the fire.
Learn About Your Fireplace
A common reason why homeowners don't use their gas fireplace is because they truly don't know how to use it. Now, it's important to take the time to learn about your fireplace and all the wonderful options included with it. Your fireplace manufacturer will have a great knowledge base that can teach you everything you need to know about your fire and how to be a knowledgeable user. All that helpful information can be found on the manufacturer's website. By learning about your fire, it will give you the confidence to use your gas fireplace more regularly.
Create An Inviting, Comfortable Space
Creating an inviting, comfortable space surrounding your fireplace is extra important as you need somewhere to spend your time.  By creating a space with couches, chairs, or ottomans, you give your family and guests a great reason to gather around the fire and really enjoy the flickering flames. Also, take into consideration the accent furniture such as side tables and lamps to make sure the space fits the needs of everyone in the home while making the fireplace the focal point.
Emphasize Convenience
Lastly, convenience can be a big factor when it comes to spending quality time around your fire. So, why not consider adding in items like board games, easy to reach books, or even have a control center for remotes and important items to make the space comfortable and convenient. This way, your guests and your family can enjoy the space and stay put for longer periods of time because everything they need will be in reach!
Thanks to Perry Deas with Lake Tahoe Specialty Stove and Fireplace, Inc. for writing this article.  For more information about fireplaces or wood burning stoves contact: Lake Tahoe Specialty Stove and Fireplace, 530.546.3456,  laketahoestove@sbcglobal.net, www.laketahoefireplace.com  or  Mountain Home Center, 530.587.6681, thomasj@mountainhomecenter.com, www.mountainhomecenter.com